Your Local Vancouver Sign Shop Serving the Lower Mainland
We know it's not just a sign, it's your business.
Custom Signage
Be distinct and one-of-a-kind. Take advantage of our design options to set your company apart from the competition.
Vehicle Wraps
You have a company car, or maybe even a personal car - why not use it to advertise yourself and get noticed thousands of times a day?
Vinyl Signs
Vinyl signs are versatile, durable and affordable to all businesses. They can be placed almost anywhere to suit your purpose.
Pylon Signs
If you are afraid of heights, we are the ones to call to replace your pylon signs! It is important to make it look good with backlighting.
Here at Vancouver Sign Company, we can help you elevate your organisation by using high-quality commercial signs, graphics, and wraps.
Our staff handles every part of your sign and graphic job right here in our neighbourhood commercial signage business as renowned custom signage manufacturers. Our experts look forward to fulfilling your promotional and marketing needs with their dedication to offering top-notch goods and services, eco-friendly manufacturing practises, and premium production materials.
Your commercial signage and graphics are a terrific method to demonstrate to potential consumers and clients the value you offer and are a valuable resource for brand marketing and consumer education. We help people locate your business with eye-catching outdoor signs, we help people remember your brand with complementing promotional signs and graphics, and we help people navigate your facilities with helpful ADA and navigational signs and graphics. Whatever your goals are for enhancing your organization's visibility with captivating signs, graphics, and wraps, our neighbourhood sign company will make sure they are met!
Graphic Design
In house graphic design and creative process. We are happy to collaborate with you on the design of your sign project.
Sign Installation
Experienced graphics experts and sign installers for all types of signs including vinyl, dimensional letters and storefront signs.
Sign Permitting
Helping you navigate the sign permit process. Including all necessary drawings and paperwork done for you.
Sign Repair
If applicable and advisable, we can remove and repair your sign. This includes services like LED retrofitting.
Do you need to increase average ticket size, hasten the acquisition of new clients, or boost team member productivity?
To help your company achieve this, we custom fabricate the high-impact signs, graphics, and complete displays it needs. Our team of business promotion specialists ensures that we are creating the proper signs for your specific business goals, wants, preferences, and budget from your initial free consultation through professional sign installation.
Our advisors work hard to comprehend your unique business marketing objectives, which enables us to offer practical sign and graphic solutions that will work for your company. Choosing the right sign and graphic solutions will highlight your business and brand, set you apart from your rivals' offerings, and enable you to passively assist customers and visitors.
Our staff provides the necessary resources to assist your company's objectives, including eye-catching storefront signs, promotional office signage, fleet wraps, bus wraps, and much more.
We are aware that specialty signage is the best choice for differentiating your company from the competition when it comes to purchasing commercial signs and graphics that truly reflect your unique business and brand. Your location, time period, goals, and money must all be considered when choosing your commercial signs.
When recommending the best bespoke signs to satisfy your demands and objectives, we take into account your ideas and ambitions. Here at Vancouver Sign Company we will meet your needs whenever you require a custom-branded indoor sign or have an entirely unique sign or graphic requirement.
With specialty signs, you can genuinely design and manufacture something specifically for your company. We produce signage that has impact, whether it be through the placement of illuminated signage components or the embossing, engraving, or carving of practically all signage materials.
Our devoted crew provides the personalised signage you need to increase your new customer generation and branding as your go-to neighbourhood Vancouver sign manufacturer. We offer the best sign components for your company, from a single custom sign to completed custom branded commercial sign, graphic, and display collections.
With promotional, useful company signs, wraps, and graphics, you may strengthen your distinctive brand and improve the amount of new traffic you generate.
Vancouver Sign Company is your neighbourhood supplier for creating exceptional sign and graphic components that draw attention to your company. No matter the size of your business or your exact promotional and brand development goals and objectives, let us create, manufacture, and install your branded commercial signs.
Our experts are prepared to provide separate signage components for advertising your business or a combination of cohesive signage that enhances your branding and gets you noticed for everything from pop-up conference banners and displays to eye-catching pole signs, ADA signage, and portable signage. Our committed team of experienced sign and graphic providers understands the unique preferences of your company, and we are fully prepared to effectively construct your commercial signs.
Branded, impactful vinyl banners, graphics, signs, and wraps are a useful companion for your organization. When you are looking to find a way to keep gaining visibility for your business storefront, supporting customers and clients when navigating your space, or wish to get more from your trade show attendance, our workforce of vinyl custom signage professionals have the right vinyl sign and graphic solution for your needs.
We are your dedicated, dependable all-inclusive custom graphics agency, delivering your organization total signs, graphics, and banner printing solutions. This allows us to quickly customize all high-visibility and high-impact promotional signs and graphics your business needs to support
Whether it's high-visibility, high-impact lettering, vinyl clings, window graphics, wraps, banners, decals, or a full sign, wrap, and graphic set you have in mind, our reliable vinyl signage team are ready to handle your custom signage project with speed, skill, and we pay attention to even the smallest detail.
Increase brand and company exposure with graphics, magnets, and commercial vehicle wraps that are manufactured to order!
From professional design to expert installation, Vancouver Sign Company offers bespoke commercial fleet wraps for any kind of vehicle, including buses, semi-trucks, delivery vehicles, tankers, golf carts, motorcycles, and food trucks. Our commercial vehicle wrap and graphic services offer an additional degree of security and help to increase awareness of your logo everywhere your company car is visible, including on the road, in your own parking lot, and at the job site.
Although many other types of businesses can benefit from brand name vehicle wraps, magnets, lettering, and graphics for enhanced brand exposure, specialists like cable installers, electricians, tutors, home repair experts, and a large number of other specialists rely on their fleet trucks, cars, and vans to promote their brand and identify their business. Any company or brand can benefit from the increased exposure that a stylish, focused wrap offers.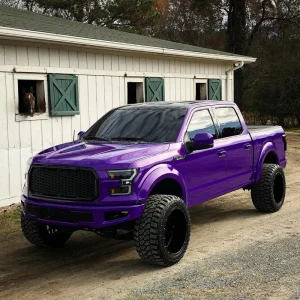 The Complete Sign Company
We are a complete wrap, graphic, and sign shop that offers a wide range of sign and graphic services and products, so you won't need to work with several partners to get design and layout, environmentally responsible fabrication, and installation. Everything you need is readily available, and our committed staff members also provide repair.
Here at Vancouver Sign Company, we make an effort to accurately understand your unique custom signage desires or brand presence goals during our initial meeting. By using the proper graphic placement, sign materials, and sign types to best support your schedule, budget, and facilities, our professionals can build signage elements and solutions that best match your needs. To ensure that your vision is reflected in the final sign result, our local experts share the details they learn with our creative sign design team. We truly want to provide a nearly perfect design for your personalised sign, but you have the last say.
We use environmentally friendly fabrication techniques in an effort to reduce its influence on the environment. We make a concerted effort to use machinery, production materials, and procedures that reduce waste and conserve energy. Our team of professionals makes sure you have all the signage components you need for an easy, beautiful installation from our professional sign installers.
If your company requires effective, personalised signage, you've come to the right place. We are thrilled at the prospect of serving as your exclusive partner on all current and upcoming sign and graphic projects. Our signage specialists produce a wide range of signs, including window graphics, car wraps, channel letters, cabinet signs, and digital signs.
Frequently Asked Questions
If you are ever in Vancouver, we recommend you check out the following fun spots:
We serve businesses in these communities around Vancouver with their signage: