Your Local Sign Shop Serving Delta and the Lower Mainland
We know it's not just a sign, it's your business.
Custom Signage
Be distinct and one-of-a-kind. Take advantage of our design options to set your company apart from the competition.
Vehicle Wraps
You have a company car, or maybe even a personal car - why not use it to advertise yourself and get noticed thousands of times a day?
Vinyl Signs
Vinyl signs are versatile, durable and affordable to all businesses. They can be placed almost anywhere to suit your purpose.
Pylon Signs
If you are afraid of heights, we are the ones to call to replace your pylon signs! It is important to make it look good with backlighting.
Experienced Sign Fabricators in Delta
At our sign shop serving the Delta community, we can help your company be seen and remembered by your customers by using high-quality commercial  graphics, and wraps.
As a well-known custom signage maker, our team handles every aspect of your sign and graphic project right here in our neighbourhood commercial signage company. Our specialists look forward to satisfying your promotional and marketing needs, with an emphasis on providing high-quality goods and services, eco-friendly manufacturing procedures, and premium production materials.
Your commercial signage and graphics are a wonderful method to demonstrate the value you offer potential consumers and clients, as well as a valuable resource for brand marketing and consumer education. We help people locate your business with eye-catching outdoor signs, we help people remember your brand with complimentary advertising signs and graphics, and we help people traverse your facilities with useful ADA and navigational signs and graphics. Whatever your goals are for enhancing the visibility of your organisation with eye-catching signs, graphics, and wraps, our local sign company will make sure they are met!
Graphic Design
In house graphic design and creative process. We are happy to collaborate with you on the design of your sign project.
Sign Installation
Experienced graphics experts and sign installers for all types of signs including vinyl, dimensional letters and storefront signs.
Sign Permitting
Helping you navigate the sign permit process. Including all necessary drawings and paperwork done for you.
Sign Repair
If applicable and advisable, we can remove and repair your sign. This includes services like LED retrofitting.
Do you want to increase the speed at which you gain new customers, the average ticket size of your existing clients, or the productivity of your team?
In our sign shop, we custom-fabricate the high-impact signage, graphics, and whole displays that your company requires in order to assist it in accomplishing this goal. The team of business promotion specialists that we employ ensures that we produce the appropriate signage in accordance with your specific business goals, tastes, and financial constraints from the initial free consultation all the way through the skilled sign installation. They do this by ensuring that they are up to date on the latest industry trends.
Because our consultants put in a lot of effort to learn about the one-of-a-kind marketing goals of your organisation, we are able to come up with beneficial signs and graphic solutions that will be of value to your firm. Your ability to differentiate yourself from other businesses in your industry while simultaneously drawing attention to your own company and brand is directly tied to the sign and graphic options that you go with. Additionally, they will provide you the opportunity to passively aid and direct the people who come to your site.
Our staff in Delta is able to supply you with the resources that you require to help your company achieve the goals. These resources include eye-catching storefront signs, advertising office signage, fleet wraps, bus wraps, and a variety of other options to choose from.
We are aware that when it comes to purchasing commercial signs and graphics that accurately represent your own business and brand, specialty signage is the best option for setting your company apart from the competition. When selecting your company's signs, take into account your location, the time of year, your objectives, and your budget.
As knowledgeable sign makers in Delta, we consider your goals and suggestions when determining which handmade signs will be most helpful. If you need an indoor sign with a personalised logo or an entirely unique sign or image, we can accomplish it.
With specialty signs, we can create something that is genuinely unique to your business. Whether it be through the positioning of lit signage components or the embossing, engraving, or carving of practically all signage materials, we develop signage that has impact.
Our dedicated Delta sign development team can provide the customised signs you need to increase new customer generation and establish your business. From a single custom sign to large custom branded signage projects, we provide the best sign components for your business.
You may strengthen your distinctive brand and increase the quantity of new traffic you attract with promotional, practical company signage, car wraps, and graphics.
Vancouver Sign Company is your local source for top-notch sign and graphic elements that promote your company in Delta. Regardless of the size of your business or your promotional and marketing goals, let us design, produce, and install your bespoke company signage.
Our professionals are prepared to provide signage that establishes your company's identity, including portable signs, eye-catching pole signs, and pop-up conference banners. Our devoted staff of skilled sign and graphic specialists is capable of understanding the unique requirements of your business and is well-equipped to construct your commercial signs.
Vinyl banners, graphics, signs, and wraps imprinted with your company's logo are popular marketing tools. If you want to increase exposure for your storefront, help clients navigate your premises, or get more out of trade shows, our team of vinyl custom signage experts has the right vinyl sign solution for you.
We are a well-known custom graphics firm in Delta that provides comprehensive solutions for the production of business signs, graphics, and banners. As a result, we can swiftly create any high-impact promotional graphics and signs essential for your company's success.
Our dependable vinyl signage team is prepared to tackle any custom vinyl job you throw at them with the highest speed, experience, and attention to even the smallest of details. We offer extremely visible and effective lettering, as well as vinyl clings, window graphics, banners, decals, and wraps.
Custom graphics, magnets, and commercial vehicle wraps may help you increase brand and company visibility!
We provide experienced design and installation of customised commercial fleet wraps for any type of vehicle, including buses, semi-trucks, delivery trucks, tankers, golf carts, motorbikes, and food trucks. Our commercial vehicle wrap and graphic products help to boost brand visibility while also providing an added level of security anywhere your company vehicle is visible, such as on the road, in your own parking lot, or on the job site.
Many professionals, such as cable installers, electricians, and home repair specialists, rely on their fleet of trucks, cars, and vans to promote their brand and differentiate their company. Graphics, lettering, and automobile wraps can almost certainly help your organisation enhance brand visibility.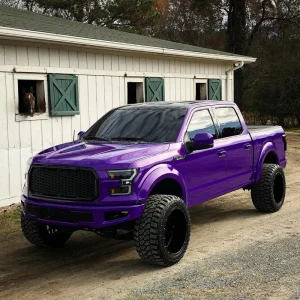 The Complete Delta Sign Company
We are a full-service wrap, graphic, and sign company that provides a wide range of sign and graphic services and products, so you won't have to work with several vendors to receive design and layout, fabrication, and installation.
We make every effort during our initial talk to fully understand your exact requirements for bespoke signs or your desired levels of visibility. Our signage experts can create signage elements and solutions that best match your requirements by utilising the appropriate graphic layout, sign materials, and sign types to support your timetable and budget. Our sign consultants share their knowledge with our creative sign design team to guarantee that your vision is reflected in the end product.
To limit our environmental impact, we use ecologically friendly fabrication procedures. We actively seek to use waste-reducing and energy-saving equipment, supplies, and manufacturing techniques. Our Delta experts ensure that you have all of the signage pieces required for a quick and flawless installation.
If your business requires effective, personalised signs, you've come to the perfect place. We are excited to collaborate with you on any current and future sign and graphical projects. Please let us know how we can help you with our Delta sign manufacturers.
Here are some of the local attractions and institutions in Delta, BC.